I enjoy sharing my everyday life observations, showing things from another point of view and most of all… making people laugh! It is easy to recognize my work… all my characters are animals!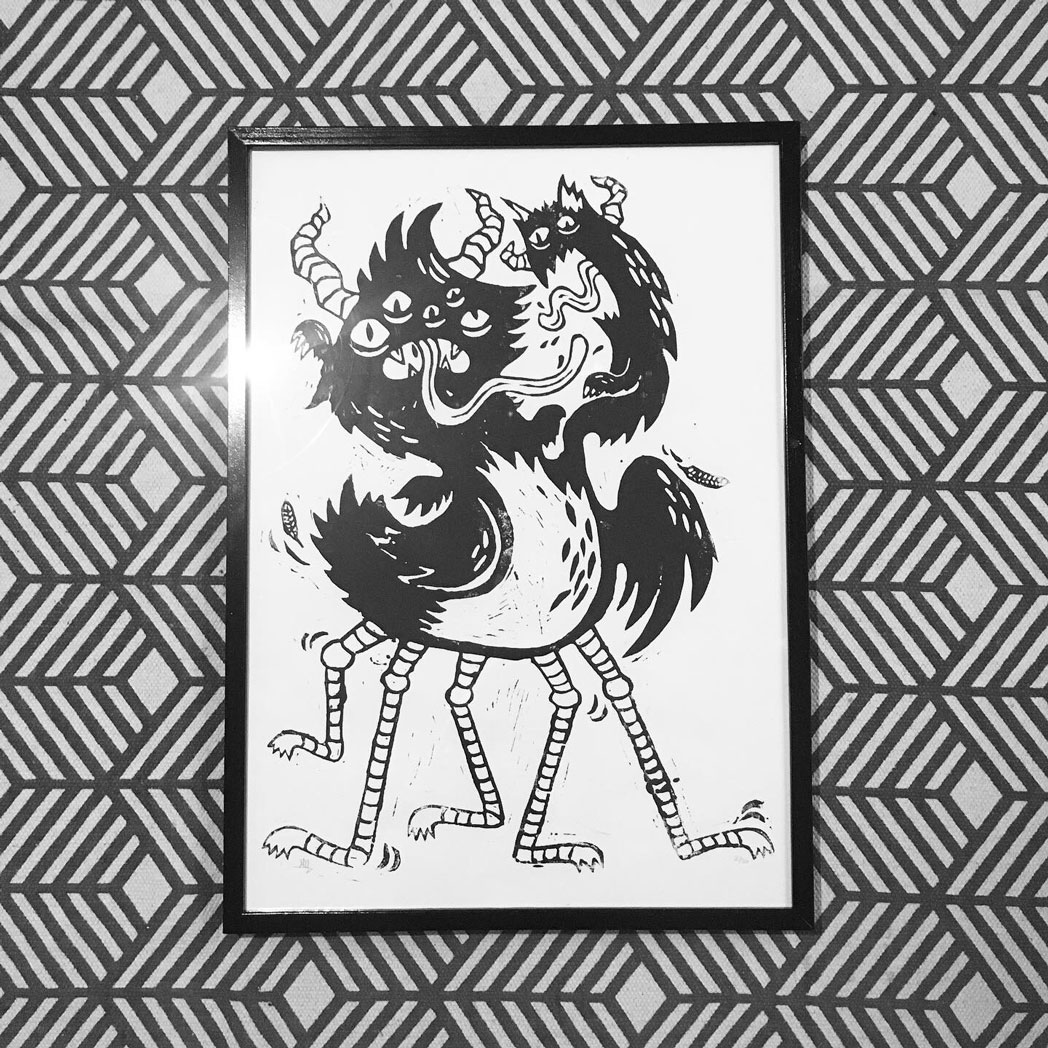 Big monsters
linoprints
Now 90 CHF instead of 120 CHF !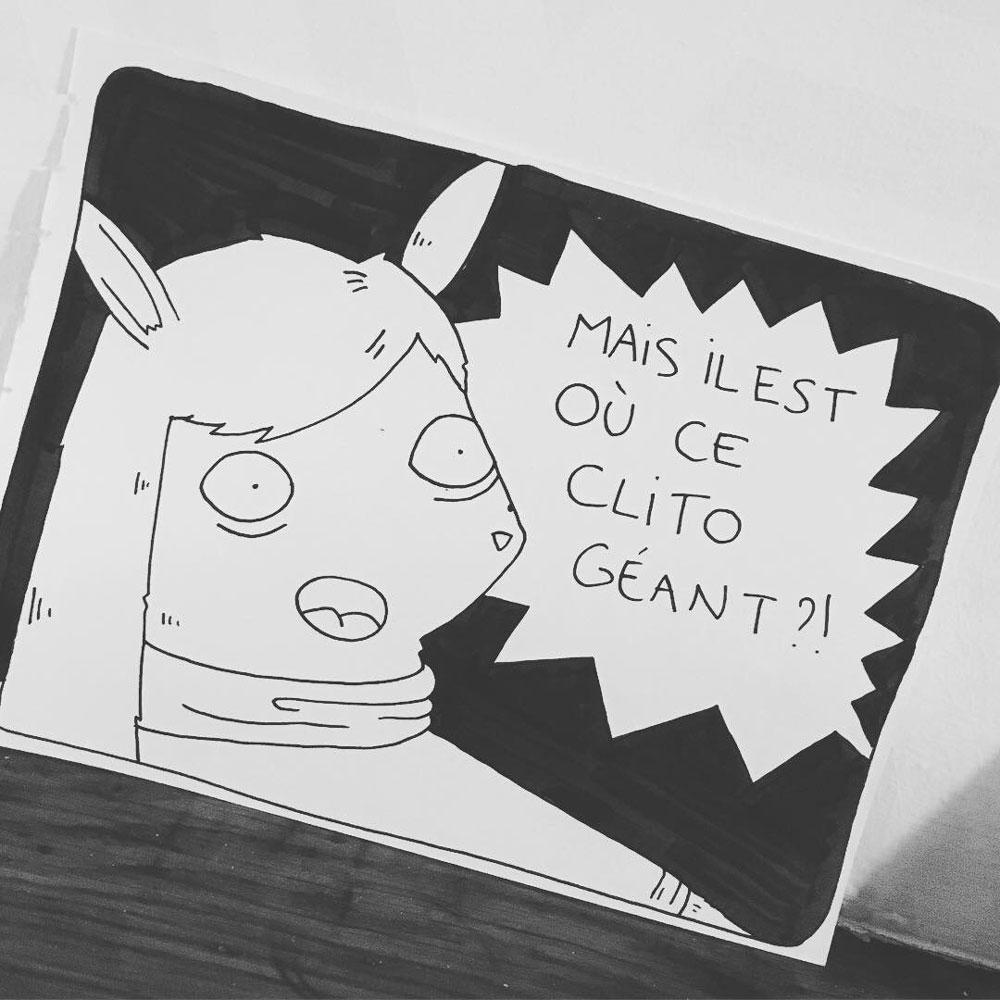 Various drawings
20 CHF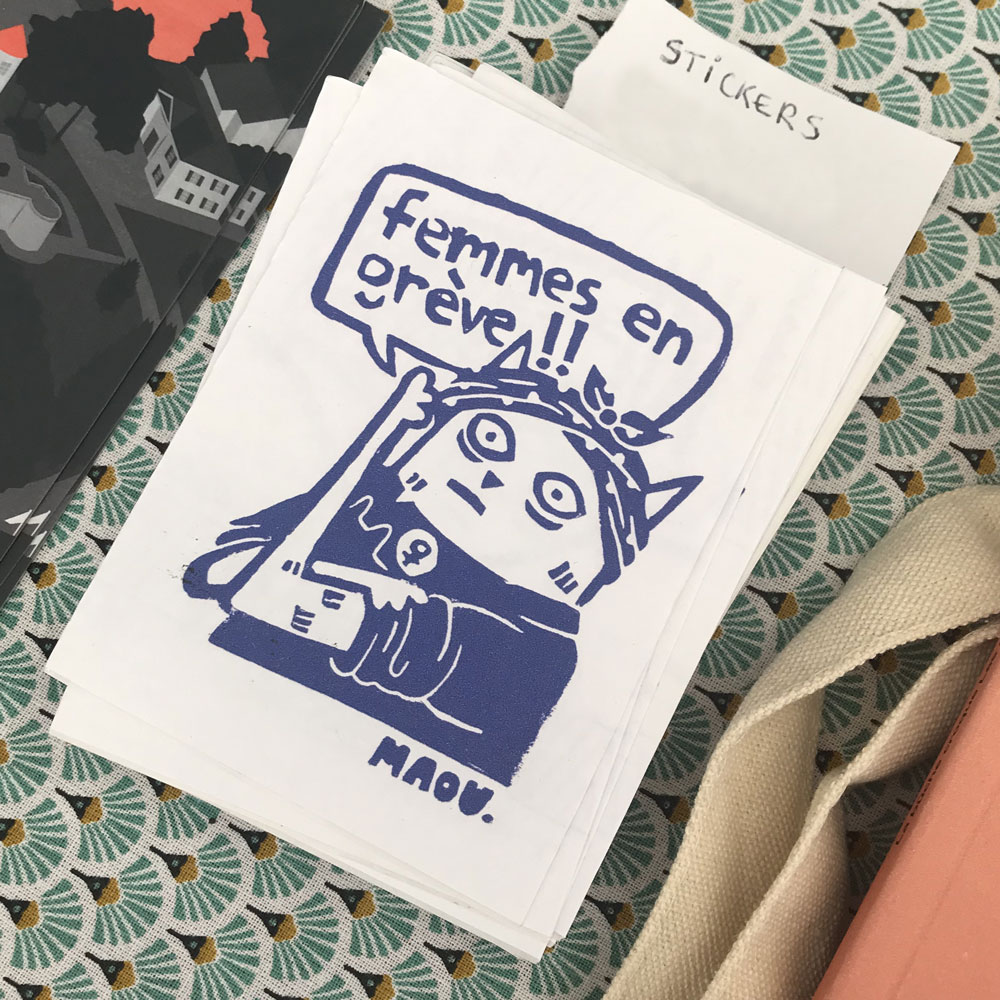 Women strike stickers
10 CHF
"L'expédition" is an illustrated fanzine gathering more than 60 drawings I made during an ecovolunteer trip in September 2018. An amazing journey in Baleares to help sperm whal scientific researches during which I have been living on a 15m2 boat with 7 other people and not only discovered another lifestyle and cetaceans… but also humans!
Fed up with work? About to kill your coworkers? You are not alone. «La Fédération» speaks for all of us who feel frustrated or desperate at work. The comic book tells the hilarious story of Maou, employed as a graphic designer in a famous worldwide sport federation. A weird experiment in wich everyone can recognize through the many absurd and funny situations illustrated by the author.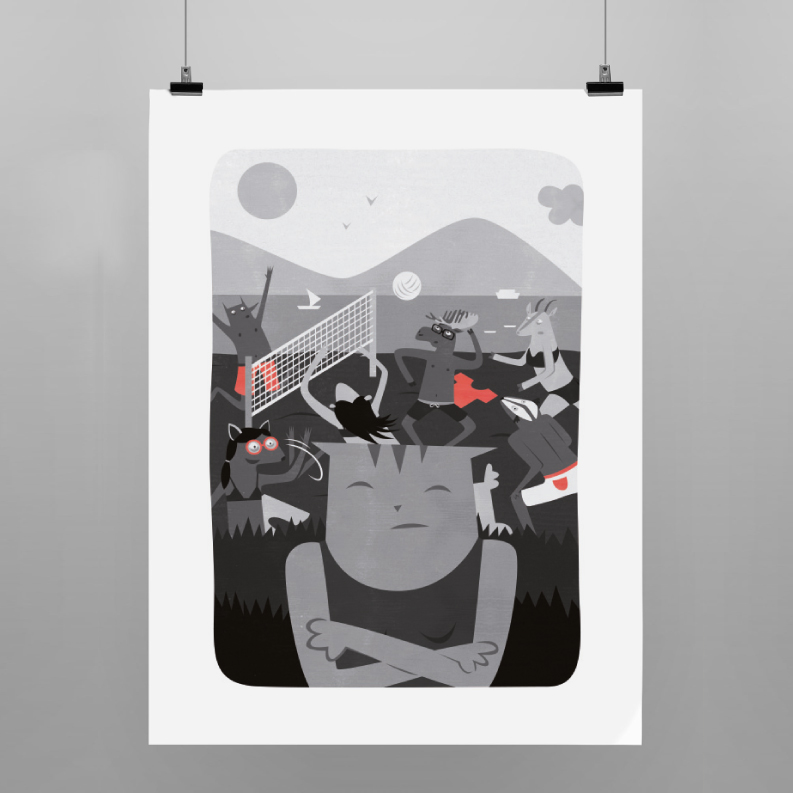 A3 Original print
40 CHF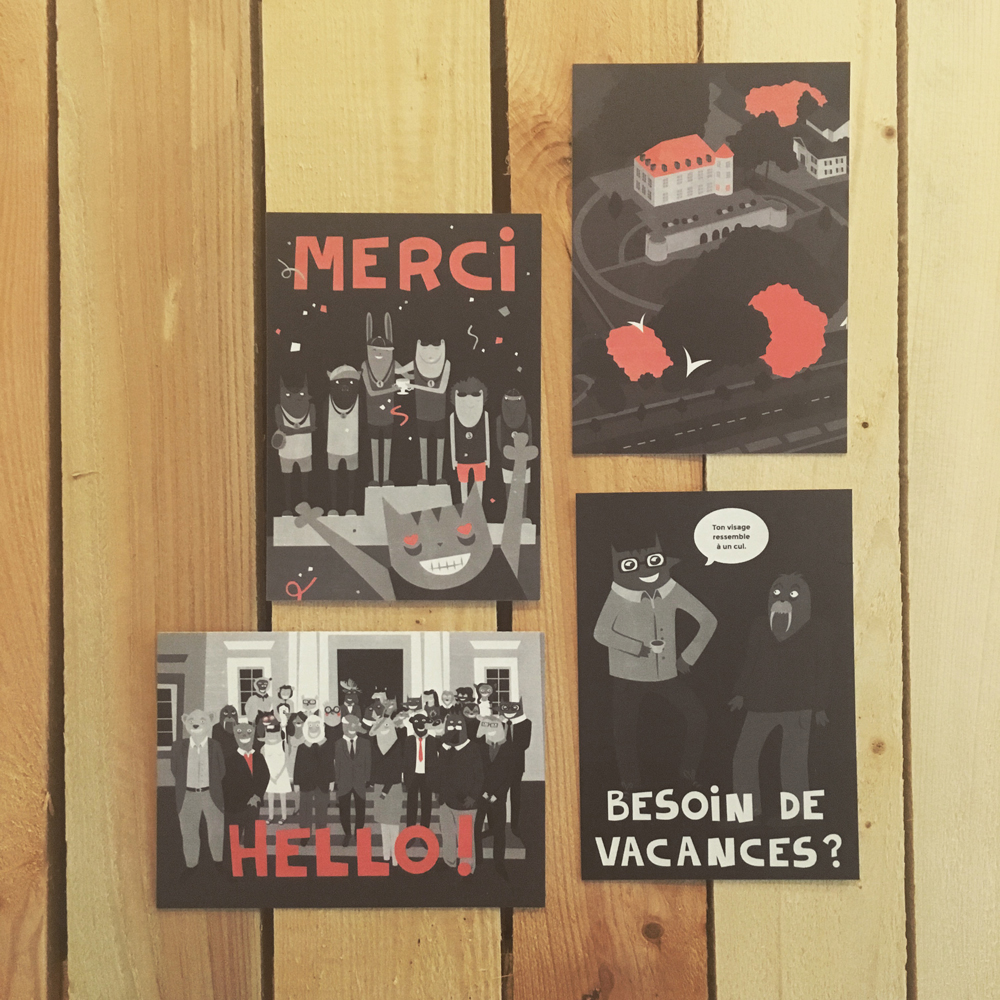 Postcards
Free with any order
Flat-pack furniture, cheap hot dogs, impossible names and endless retail stores. Does it ring a bell? We are talking about IHEA of course! In her comic book, Maou tells funny stories of a cashier working at the worldwide-known Swedish furniture store! Impatient customers, breaking-up couples, absurd cashier systems… Maou tells us everything! Even how she got lice!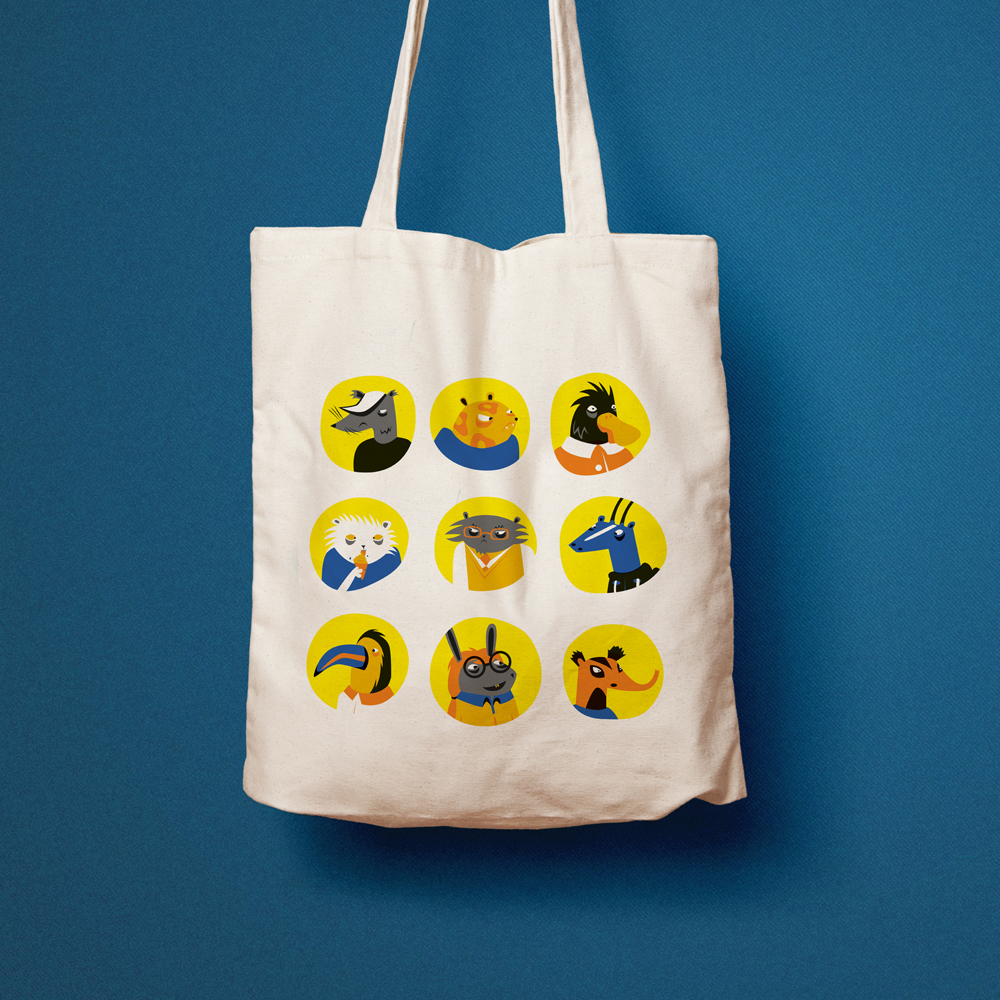 Tote bag
Sold out!
Once upon a time, a female comic book writer noticed all men comic book writers already all knew each other in Switzerland. But what about women? She decided to change that by creating "La Bûche", a collective gathering women comic book writers in Swiss Romandie. I have been lucky enough to be contacted by her in 2015 at the very beginning of the adventure. By working together on projects, we finally meet each other and give some visibility to our work. The collective is now about to reach 80 members and we are regularly asked to participate to publications, exhibitions, residencies…
I accept graphic design and illustration orders, feel free to contact me!